Scott Coburn – Founder, CEO & Creative Director
With a 20 plus year career in IT, Scott is no stranger to technology and engineering top-notch, creative software solutions for clients. His eye for detail and passion for designing and developing useful, efficient applications, that meet or exceed customer expectations, are the foundational principles upon which Scott has based his career.  As the founder and CEO of interactive marketing agency, ProV3 Media, Scott has been able to parlay that passion into a successful, thriving agency with a growing list of clientele.
Prior to founding ProV3 Media in May of 2012, Scott spent the previous two years as a partner and COO of Fort Worth based interactive marketing agency, Algo+Rhythm Holdings. During his time at Algo+Rhythm, Scott was instrumental in designing and delivering creative, web-based solutions for clients, while utilizing his organizational skills to drive improved efficiency within the agency.
Scott has a wealth of corporate experience under his belt as well, including a 14-year stint at Southlake, TX based Sabre Holdings. While at Sabre, Scott served in many different leadership positions, including 5 years as Director of Delivery worldwide for Sabre's AirCrews Crew Management product suite, where he led his team to the prestigious Airline Solutions Team Excellence Award in 2006.
Scott earned a B.B.A. from Texas State University where he majored in Computer Information Systems and began his career with EDS, where he became a top graduate from their esteemed Systems Engineer Development program. He has also worked within the automotive industry with Saturn, General Motors and Chrysler in varying roles as a CAD Designer, Process Improvement Engineer, Systems Architect and Project/Program Manager. Scott has also achieved his PMP certification in project and program management.
In his free time, Scott enjoys spending time with his beautiful wife Kathleen and son Kyle, and is also is an avid outdoorsman, accomplished musician and a devout follower of Christ.
Jason Barlow – Director of Operations and Web Design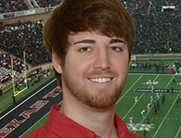 Jason joined ProV3 Media in early 2014 after honing his skills with a boutique mobile app and digital marketing shop the previous year. Jason is a creative, idea generator and strategist with big-picture perspective and a proven history of leading and delivering programs.
His primary focus is working with our clients to develop and implement their social and online strategies, ensuring both brand awareness and brand loyalty. With an eye for design, Jason also serves as one of our talented in-house web designers.
Born and raised in Dallas, Texas, Jason attended Texas Tech University where he received his BA in Public Relations with an emphasis in Electronic Media Communications. While in school, Jason earned experience in the fast-passed world of collegiate athletics, working for the Media Relations Department for Texas Tech Athletics. Jason is also a talented writer whose work has been published by USA TODAY College, Big 12 Sports, Texas Tech Athletics and more.
Jason is an avid sports fan and closely follows the Texas Rangers, Dallas Cowboys, Chicago Bulls, Manchester City and his Texas Tech Red Raiders.