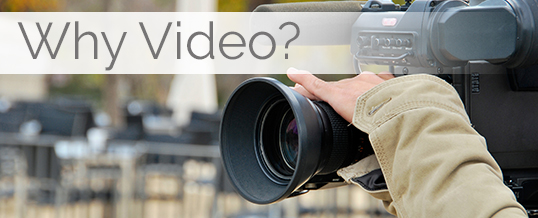 It's time to go all in with Video Marketing so powder your nose, clear your throat and get ready for your close up!
As a proven marketing tactic for businesses of all sizes, web video is the fastest growing digital marketing tool and the results don't lie! Whether it's nestled in an e-mail blast or featured on your web page or Company Youtube page, when it comes to digital marketing, there is little doubt, Video Is King.
Higher click-through ...
Continue Reading →
Share